Support for People Raising Children
Putting Children First…when you're parenting apart schedules:
Positive Parenting Series
English & Spanish resources available ~ "I Am Your Child" Series

The First Years Last Forever (Los Primeros Anos Marcan Para Siempre)
Preparing for Parenthood (Preparandose Para Ser Padres)
Quality Child Care (Cuidado Infantil de Calidad)
Ready to Learn (Listos para Aprender)
Discipline (Disciplina)
Safe From the Start (Seguros Desde el Inicio)
Positive Parenting of Teens
Siblings without Rivalry
Child development

Local Area Babysitting Workshops ~ Sponsored in partnership by Grant County-Extension.

Grandparents Raising Grandchildren
Family Caregiving
Family Financial Management
Money and Marriage
Saving for College
Teaching Kids About Money
Managing Debt
Rent Smart
Your Health
Choosing a health care provider
Making the most of your visit to the doctor
Health Insurance
Wellness
In the News
Lancaster teen shows she cares about homelessness.  Mariah Doll coordinated an effort to raise awareness about homelessness in Grant County.
Other Programs
Family Financial Management
Building Strong Families
Child Development
Foods & Nutrition
Housing
UW-Extension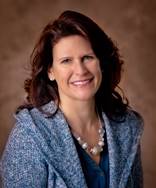 Human Development & Relationships Educator
Bev Doll
Youth and Agriculture Center,
916 East Elm Street, Suite A, Lancaster, WI 53813
Phone: 608-723-2125
Fax: 608-723-4315
E-mail:   beverly.doll@wisc.edu