The Master Gardener Association in Grant County is an all-volunteer organization. The purpose of this association is exclusively for horticulture education to supplement the effort of the University of Wisconsin-Extension Program, Grant County, and thereby provide educational and information on horticultural and environmental stewardship to the residents of Grant County.  Master Gardeners are trained volunteers, educated through the University of Wisconsin-Extension staff, that offer their local community gardening information and education opportunities.
The MG program began in Wisconsin through the Extension in the late 1970's. Local MG groups banded together in 1992 to form the Wisconsin Master Gardener Association (WIMGA).  The Grant County Association began in 2001.
The mission of this organization shall be: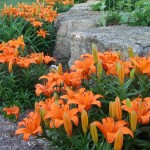 To serve the needs of all gardeners in Grant County.
To promote the continuing education of members through horticultural education, programs, etc.
To promote community service through volunteer activities.
To recognize members who meet and maintain certification.
To provide for the exchange of ideas and to provide opportunities to promote understanding of responsible gardening practices.
To provide a link between the community and Extension.
To find out more information about Grant County Master Gardener Volunteers:
Newsletters can be found at http://grantcountymastergardeners.weebly.com/
Steps to Become A Master Gardener
Grant County Master Gardeners Website
Wisconsin Master Gardeners Website
Reporting of Volunteer hours are done online at:
https://volunteers.wimastergardener.org/vms/sec_Login/