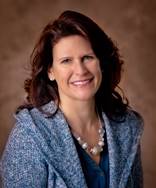 Human Development & Relationships Educator
Current Position: Human Development & Relationships Educator – Grant County Extension
Academic Standing: Associate Professor
Formal Education: BS, Home Economics Education, University of North Alabama. MA Education, Saint Mary's University
Personal Biography:
Bev taught Family and Consumer Education for 13 years at Lancaster School District, and was an advisor for the FCCLA youth group. Also during this time, she enjoyed coaching 5th and 6th grade intramural volleyball. Prior to Extension Bev was teaching independent living skills at Wyalusing Academy in Prairie Du Chien to students 12 to 18 with behavioral, emotional and/or learning disabilities.
Bev Lives in Lancaster with her husband Bob. Bob works at Milprint and is active with the Lancaster Fire Department and EMS. Bev and Bob have six children, three boys and three girls. The couple spends a great deal of their free time with the children's activities (sports, scouts, music,etc.) Bev enjoys being active in the community. She also enjoys working outdoors in the yard or garden, home remodeling projects, reading, sewing and spending time with family and friends.
Visit the Grant County Health, Family & Finance page to learn more about our programs or call 608-723-2125 .
Bev Doll
Family Living Agent
Youth and Agriculture Center,
916 East Elm Street, Suite A, Lancaster, WI 53813
Phone: 608-723-2125
Fax: 608-723-4315
E-mail:   beverly.doll@wisc.edu